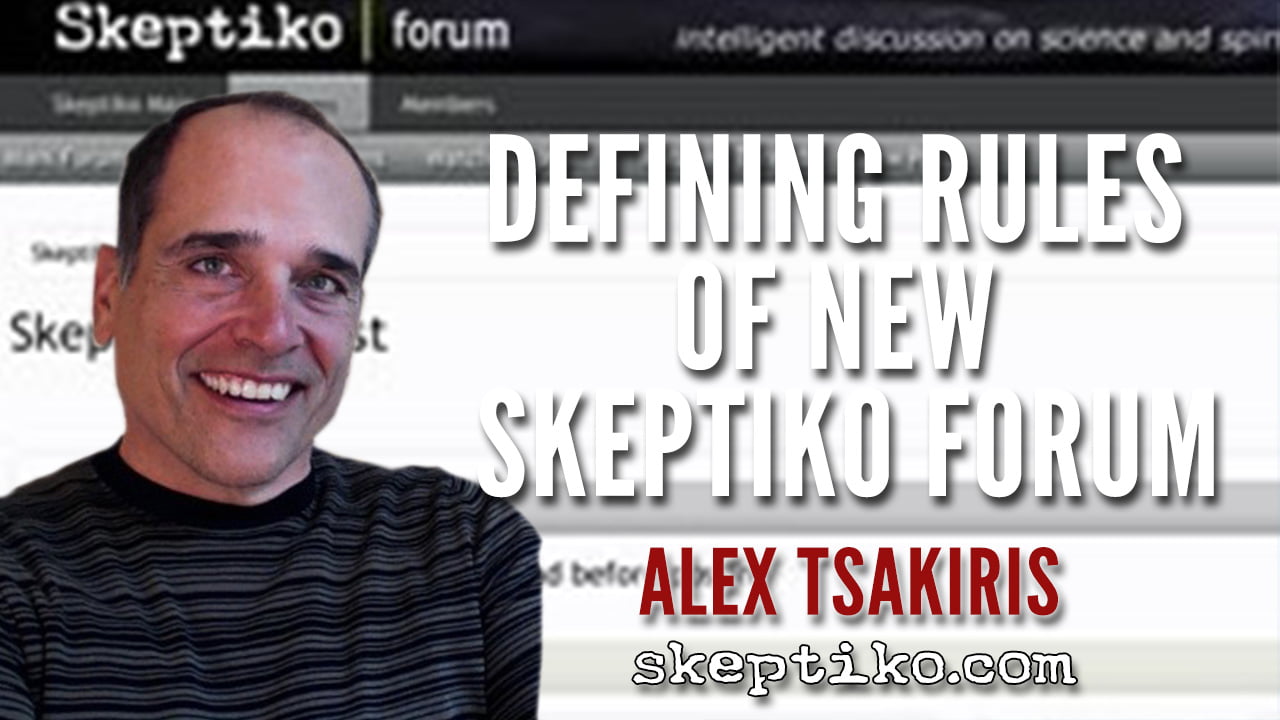 Click here for YouTube version
Click here for forum discussion
Click here to post comments on AlexTsakiris.com
A new version of the Skeptiko forum has moderators seeking balance between Skeptics and Believers.
With the launch of the new Skeptiko forum forum moderators are asking listeners of the show to recommend the level and type of moderation that should be implemented.  Skeptiko host Alex Tsakiris explains:
Alex Tsakiris: As a scientifically oriented podcast exploring new research in controversial areas of science such as telepathy, psi, parapsychology, near-death-experience, psychic detectives, medium communication, reincarnation, and after-life encounters, the Skeptiko show is a magnet for controversy.  Add to this the show's bias against simple-minded materialistic science explanations, and equally simple-minded religious explanations, and you wind up with a forum that can get a bit unruly.  We're trying to find the right balance of outside-the-box truth seekers without too much of the Skeptical silliness the pervades most of the net.  We hope listeners with weigh in with their opinion"
Join the New Skeptiko Forum Now!
Update on Rupert Sheldrake's battle with Wikipedia

Play It 
Listen Now:
Podcast: Play in new window | Download
Subscribe: RSS